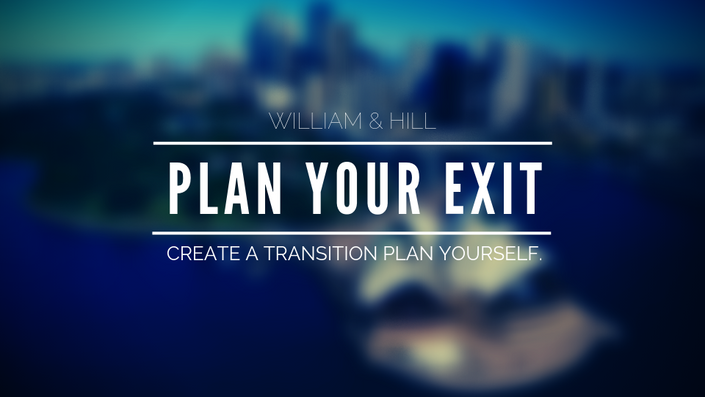 How To Create A Business Transition (Exit) Plan Yourself!
Virtually Everything You Need To Consider BEFORE You Decide to Sell Your Business
HI, I'M SCOTT HILL
I'VE FOUNDED, BOUGHT, SOLD, OPERATED, AND HELPED OTHERS, LIKE YOU, BUY AND SELL SMALL BUSINESSES. HERE'S HOW I CAN HELP YOU.

I've been an entrepreneur since 1991. Specifically, I've been starting, operating, buying, selling, brokering, franchise coaching, and consulting small businesses for the last 25+ years.
I know of few other people on the planet who have such a complete small business background, especially one suited for a course like this.
My main objective is to help you create a business transition plan. Throughout the last 25+ years, I've learned a lot about what works and what doesn't, how to buy a business, how to sell a business, how to value a business, and how to navigate the process. And over the past few years, I've applied a lot of what I've learned to help people just like you live your version of the American dream.
In talking to existing small business owners, they often tell me they need help with a plan. Most have put off even thinking about a plan because they're not sure where to start, can't find the time, or just haven't convinced themselves it's important enough to make time.
That's why I created How To Create A Transition (EXIT) Plan Yourself.
How To Create A Transition (EXIT) Plan Yourself gives you virtually everything you need to know to create your small business transition plan. Once you've completed the course, you'll have completed the first part of selling a small business. Congrats! It may not sound like a big deal, but statistics say more than 70% of business owners have given little to no thought about transition.
Next you'll want to understand the value of your business (if you haven't already done so) and then follow a proven process for actually selling your small business.
Have a plan. Understand business value. Follow a proven process. Do these things and you'll dramatically increase your chances of being one of less than 30% of ALL small businesses who sell their small businesses. Best to you and please let us know if we can help.
Course Curriculum
Your Business Transition / Exit Plan
Available in days
days after you enroll